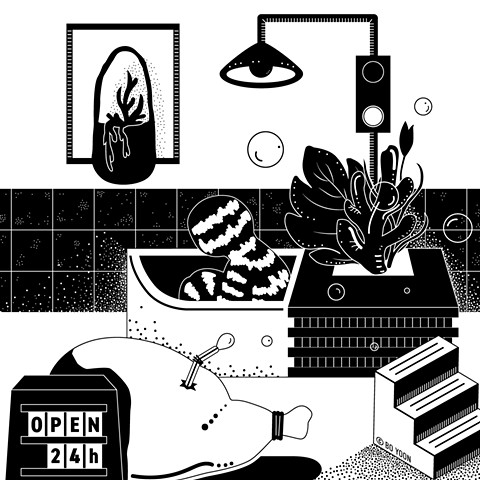 Bo Yoon is an artist who strives to uncover and document surreal matters in ordinary life. Things such as dusty emotions, or that particular flashback of one morning we have forgotten about is what inspires her to turn into a form of visual art.
Her work includes series of digital art and text-based works where she explores the idea of hiding and uncovering, and also the act of attraction and repulsion.
Bo Yoon has earned her BFA at the School of the Art Institute of Chicago in 2013 with Merit scholarship. She has participated in group exhibition such as "People you may know" at the Rational Park, Chicago in 2012, and the Fall Undergraduate Exhibition at the SAIC, Chicago in 2013. Recently she has participated in multiple illustration fairs, including the Seoul Illustration Fair 2018w, in Korea.
She currently resides in Seoul, South Korea.